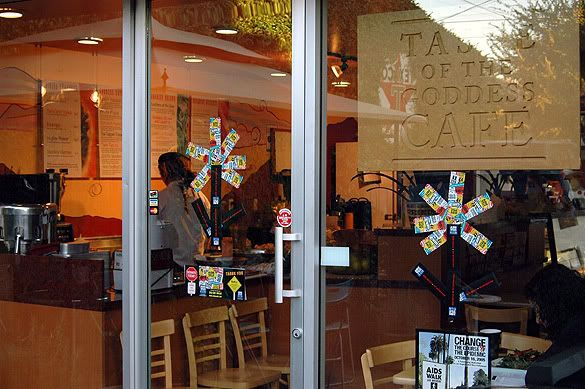 I went to Goddess Café thrice last week.

Since coming here, I've found five raw restaurants in the Los Angeles area, two of which are only a little more than two miles in either direction from where I live in Hollywood, pretty convenient for an occasional change of pace, much better than Philly in that respect, which only has Kind Café, and I used to have to drive twenty miles to get there. Having said that, I will go to Kind Café on both the Thanksgiving and Christmas Holidays during my trips back to the area.

The restaurants I've found here are Taste of The Goddess Café in West Hollywood, Jade Café in Silver Lake, Leaf Cuisine near Culver City, Juliano's in Santa Monica and Napoleon also in Santa Monica.

I've been to Goddess and Juliano's, both three times thus far.

I'll probably check out Leaf at this
and Jade in the next couple weeks.